Attribute Mapping
After successfully configuring your OAuth/OpenID application, click on "Test Configuration" Button.

You will be shown a table containing the user attributes. You can use the values in the column of "Attribute Name" to map the attributes.

You can map Username, FirstName, LastName, Email, Display name in this section. So that attributes received from your OAuth / OpenID provider will be mapped to the Joomla user profile. Simply add the appropriate values like shown below: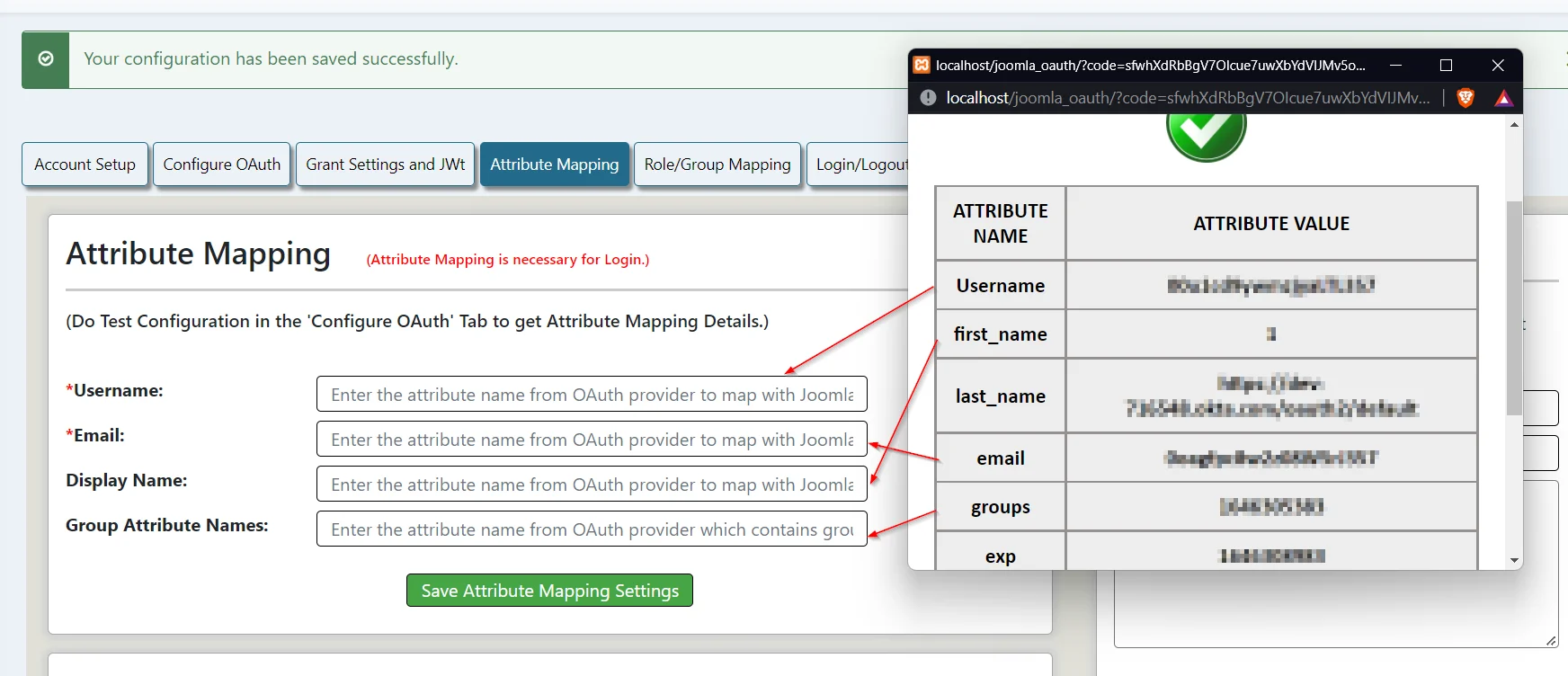 2. Group/Role Mapping
Click on "

Test Configuration

" and you will get the list of Attribute Names and Attribute Values that are sent by your OAuth provider.

From the Test Configuration window, map the Attribute Names in the Attribute Mapping section of the plugin. Refer to the screenshot for more details.

Enable Role Mapping: To enable Role Mapping, you need to map Group Attributes Name. Select the attribute name from the list of attributes which returns the roles from your provider application.

Assign Joomla role to the Provider role: Based on your provider application, you can allocate the Joomla role to your provider roles. It can be a student, teacher, administrator or any other depending on your application. Add the provider roles under Group Attribute Value and assign the required Joomla role in front of it under Joomla Role.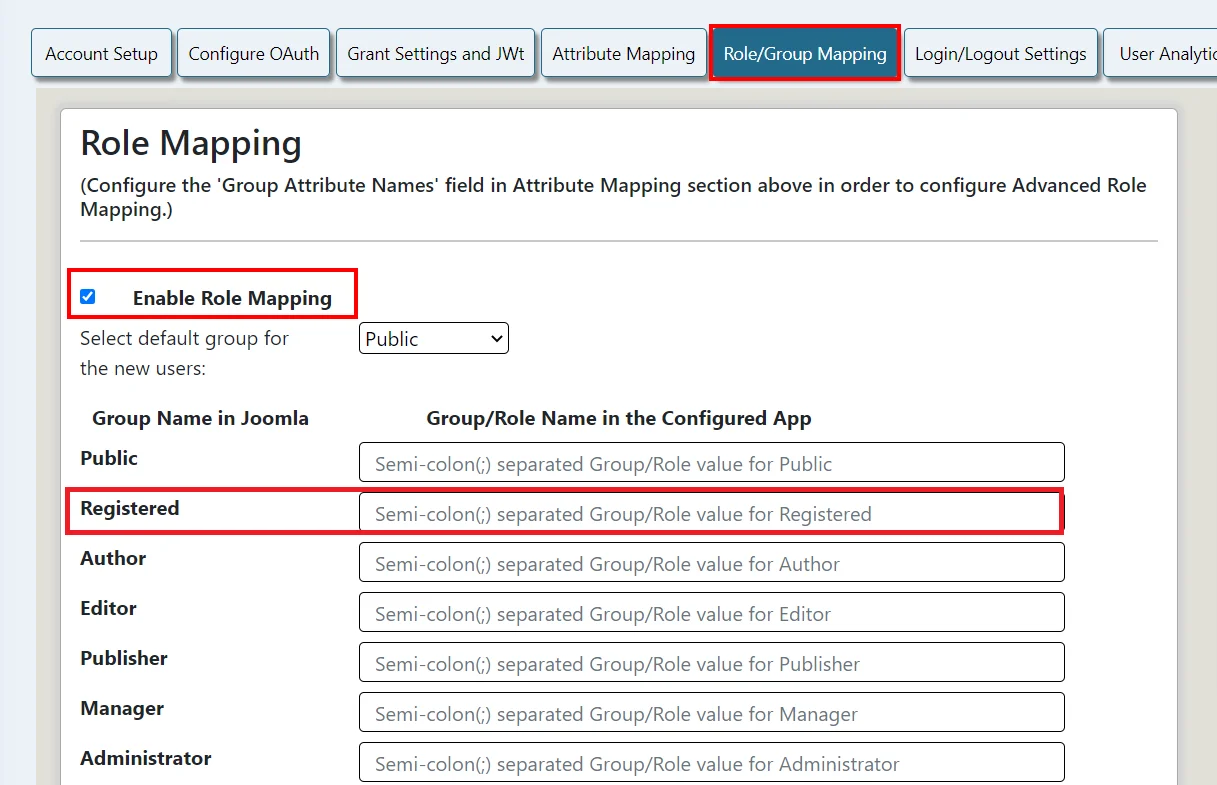 3. Custom Attribute Mapping
Users can map custom attributes as per requirement.

This feature allows users to set Joomla roles based on groups/roles received in OAuth Provider response with configured mapping.

Click on + and – icons to add or remove the mapping rows.

The value corresponding to 'Value from OAuth server' for the User Profile Attribute field in the User Profile table will be changed after the user's registration or login.

In this you can map Joomla User Profile Attributes as well as Joomla's Field Attributes.