I have purchase premium plugin with a 5 users license. Now I want to add more users in that plan, how do I do that?        
You have to Activate miniorange 2-factor Premium Plugin.

 Go to the miniOrange 2-Factor tab Click on 
Upgrade to Premium
 tab.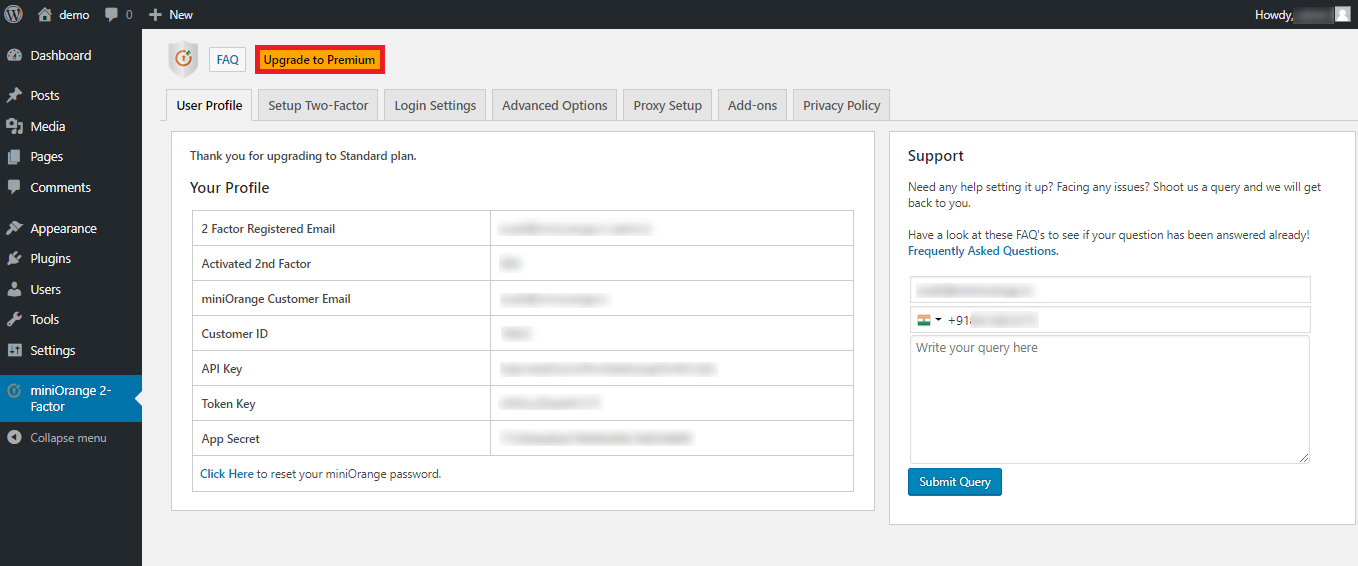 Now click on
 Upgrade
 button to add more users in your existing plan.

 After Clicking on the Upgrade button it redirects to the miniOrange console enter the credentials and login
with the same id from which you purchased the premium plugin. And Select how many users you want to add
and fill all the other credentials.

 After entering your card details click on Pay Now option.

 After successful payment, you can add more users to your site as per the selected plan.