I want to create my own SMS template, how do I do that?
If you have Standard plan then for customizing email template you have to upgrade with a Premium plan, Or if you have Premium Plan.

Go to the miniOrange 2-Factor tab Click on
 Premium Options
 tab.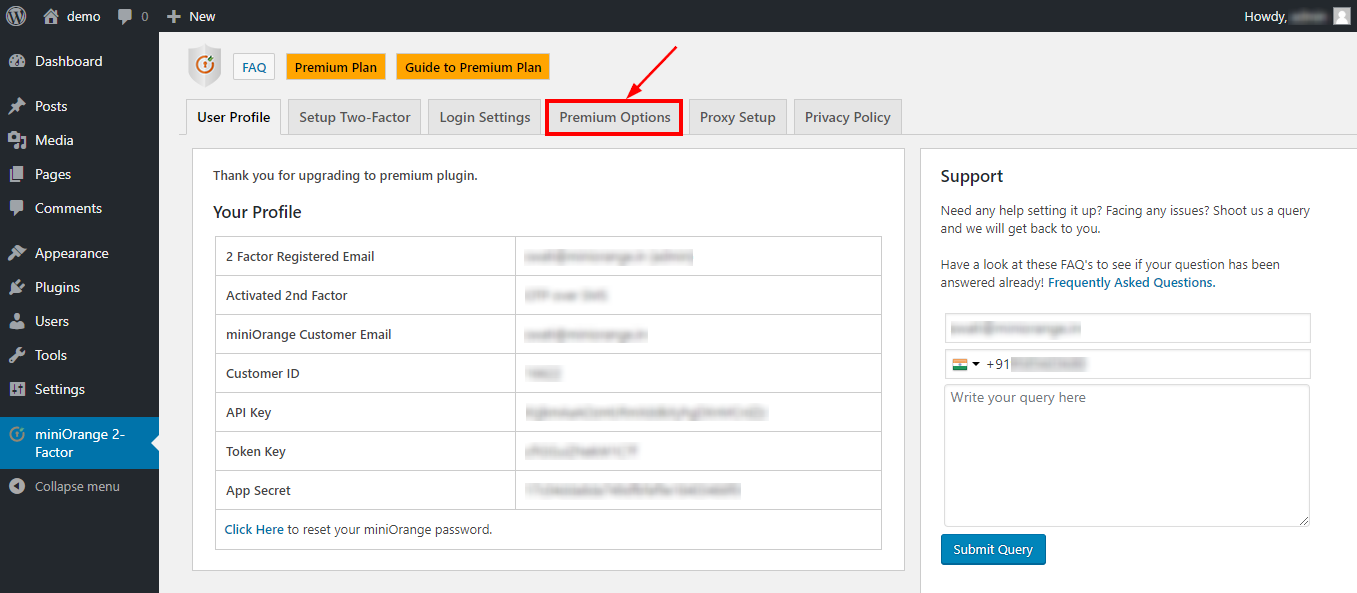 Click on Customize SMS Template.It will redirect you to 
miniOrange console 
login with miniorange.

Click on
 SET CUSTOMIZED SMS TEMPLATE
.

Now Customize the template according your choice. And Click on 
Save
option.

Now whenever you send SMS to your users the Template will be Customized.