I want to disable 2-factor for my all users, how do I do that?
You have to Activate miniorange 2-factor Premium Plugin.

Go to the miniOrange 2-Factor tab Click on
 Login Settings 
tab.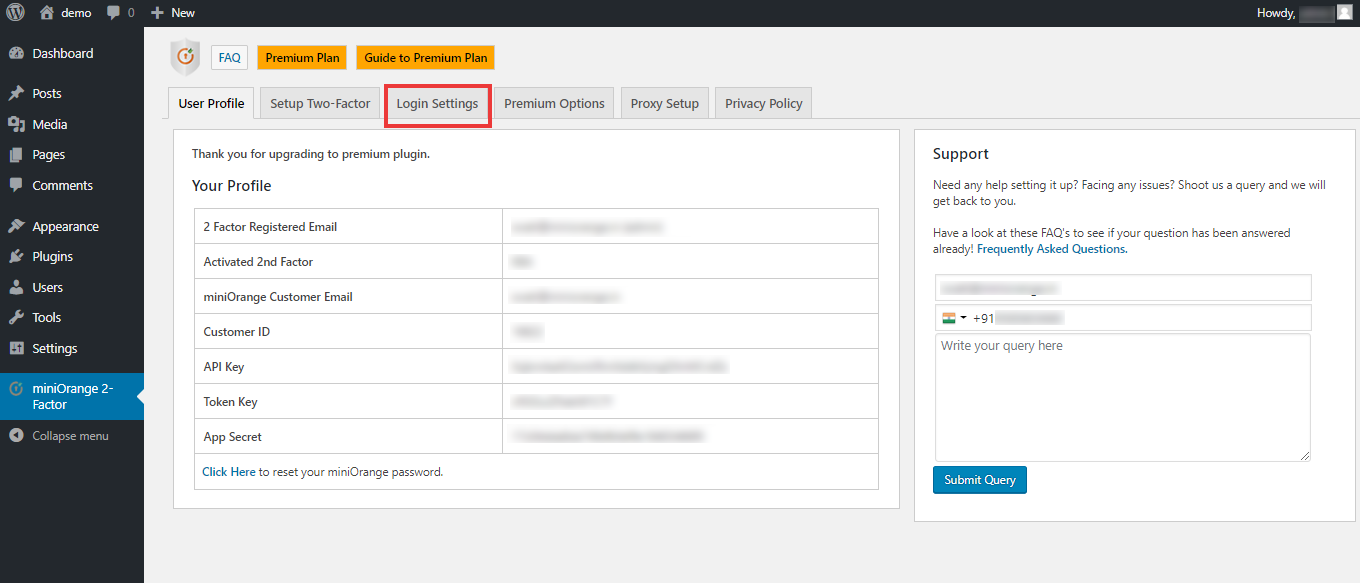 Now click on
 Enable Two-Factor plugin 
checkbox to enable or disable 2-factor for all users at the time of login.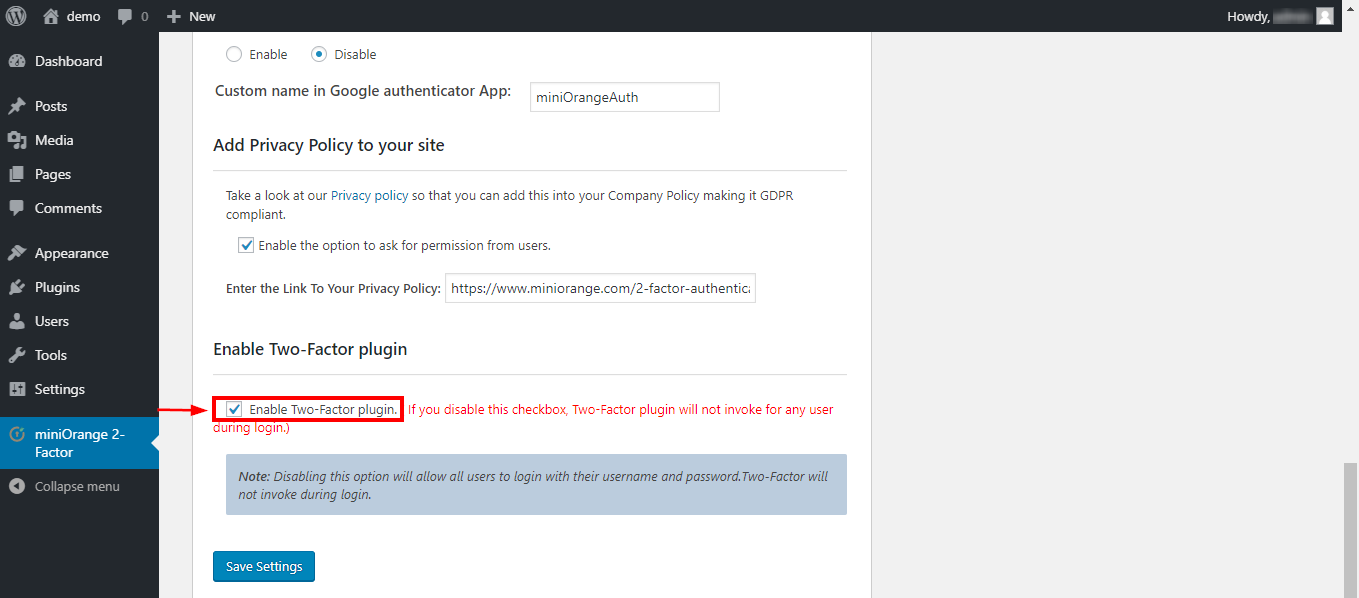 Click on 
Save Settings
.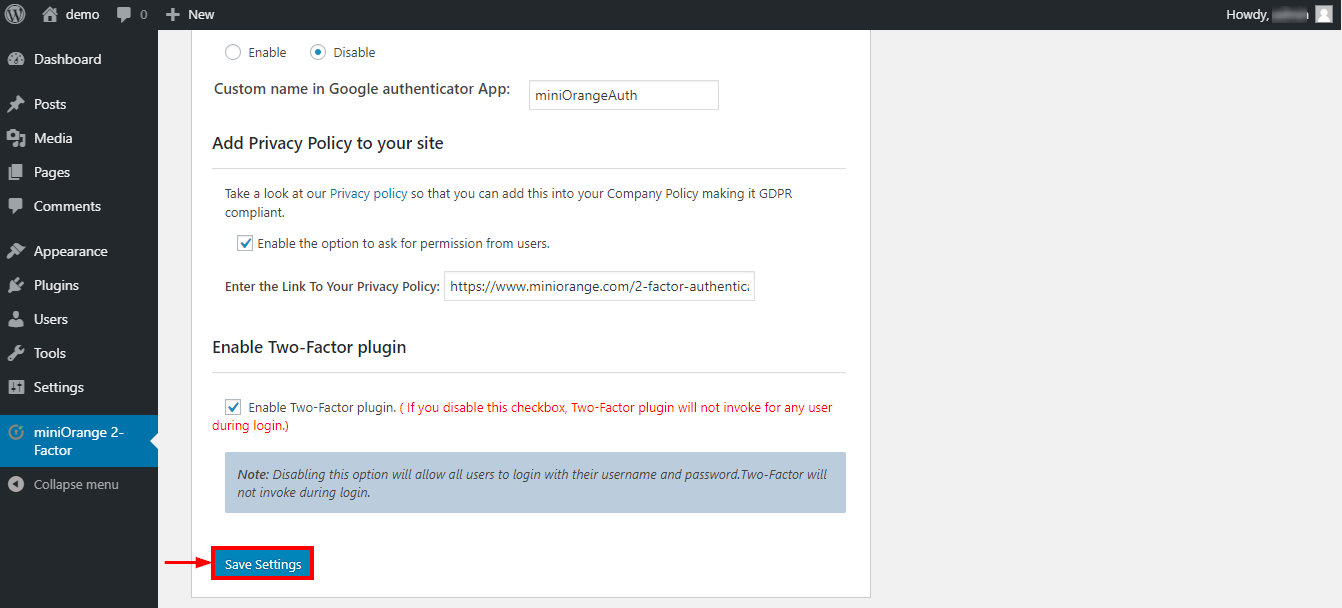 From that setting during login 2-factor invokes for users, Or if the checkbox is disabled then during login 2-factor will be not invoked.