I want to remember my device without having to enter the 2-factor authentication code every time, how do I do that?
You have to Activate miniorange 2-factor Plugin.

  If you are on the PREMIUM plan,then the Remembering Device Feature is already included with the plan.Click       on
 Premium Options
.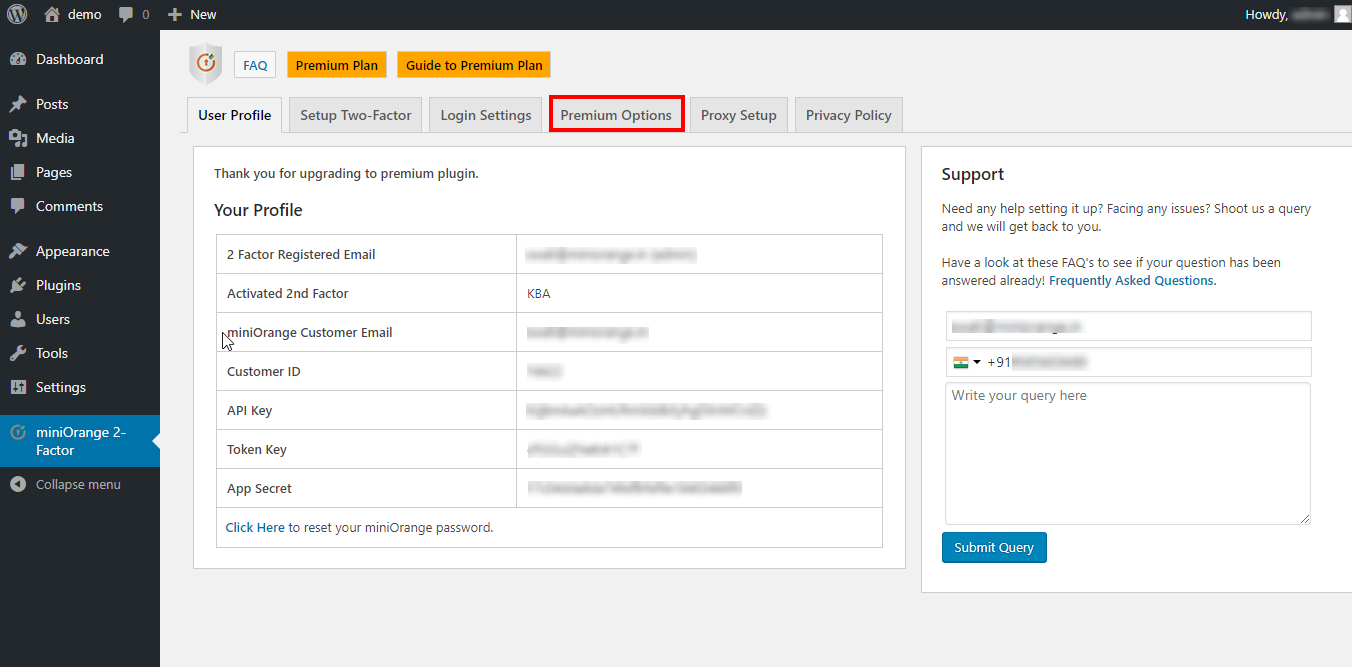 If you are Admin then enable the
Enable 'Remember Device' option
checkbox.If the login option is enable for       login with password + 2 factor then only this option will work.Click on
 Save Settings
 button.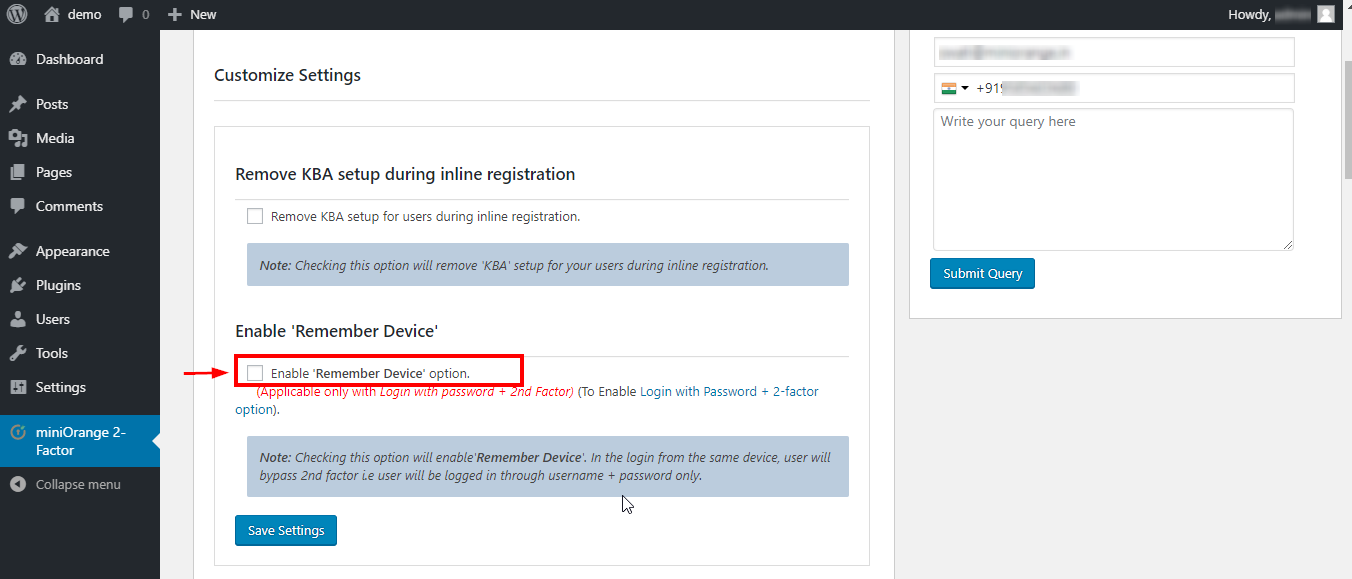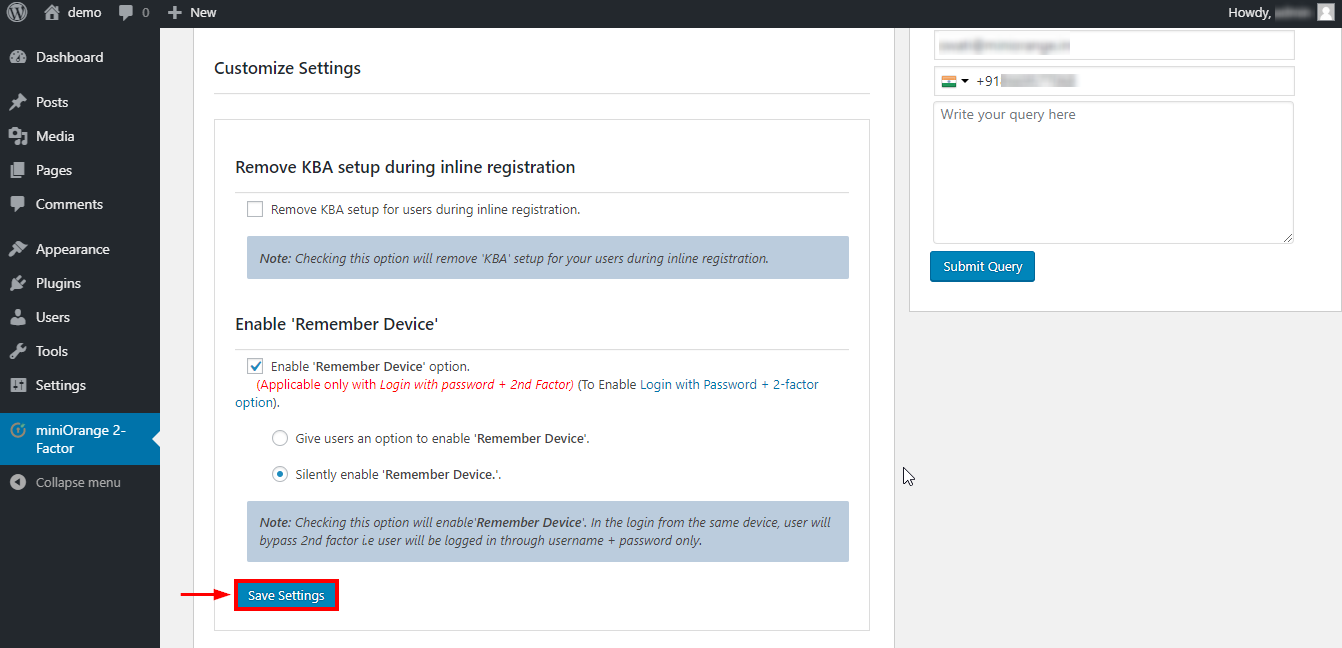 With this, the next time the user's login, they will be given an option to remember the device they are logging        in from. If they remember the device, they can log in with without the need of 2FA from that device.

 If you are on the STANDARD plan, 
then for Remembering Device option you have to purchase the
add-on.Click on
 Add-ons
 option.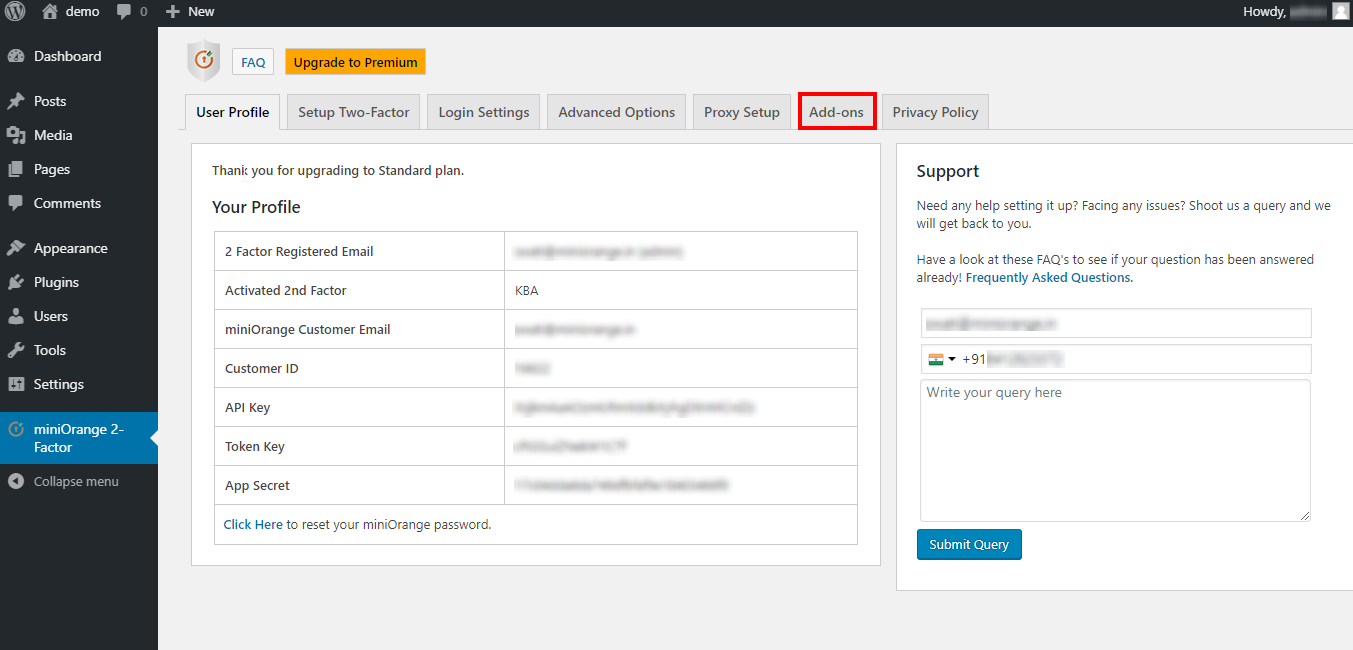 Click on the purchase button it will redirect you to miniOrange console now login to same id from which you       have purchased the standard plugin and make payment and click on pay now option and download the       plugin.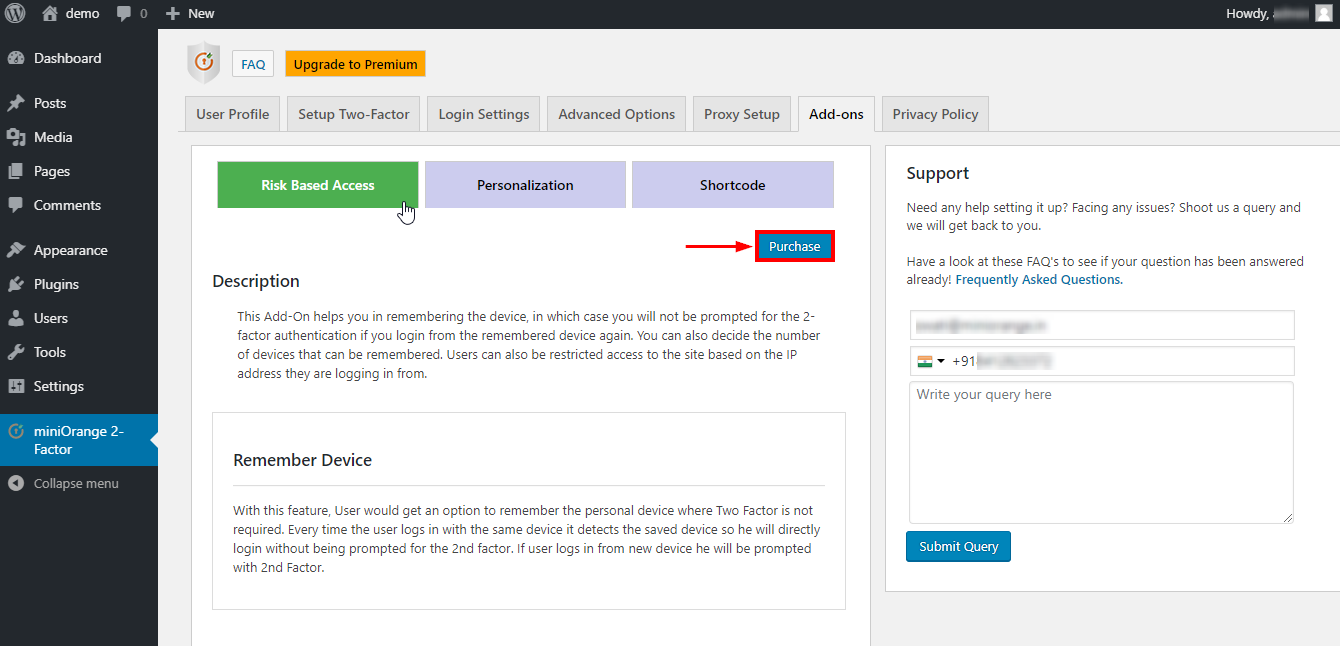 After downloading the RBA addon, install the add-on in WordPress site and activate the plugin and go to       miniorange 2-factor plugin and click on Add-ons.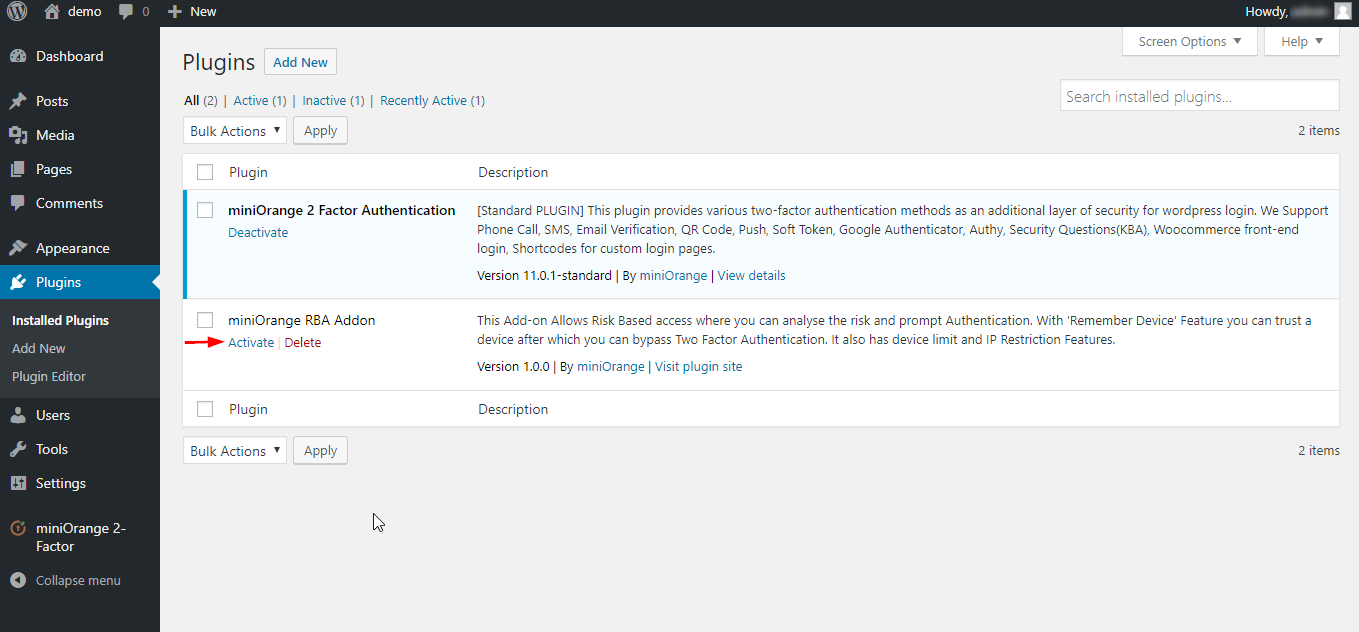 In that, you will see the Remember device option checkbox just enable it and click on save settings button.            Through that the remember device option will get enable and now on login time you just have to enter
2-factor.With the RBA Addon, you can also set the limit of the device and also restrict the IPs.