I want to select a specific set of authentication methods that my users can configure, how do I do that?
You have to Activate miniorange 2-factor Premium Plugin.

 Go to the miniOrange 2-Factor tab Click on Login Settings tab.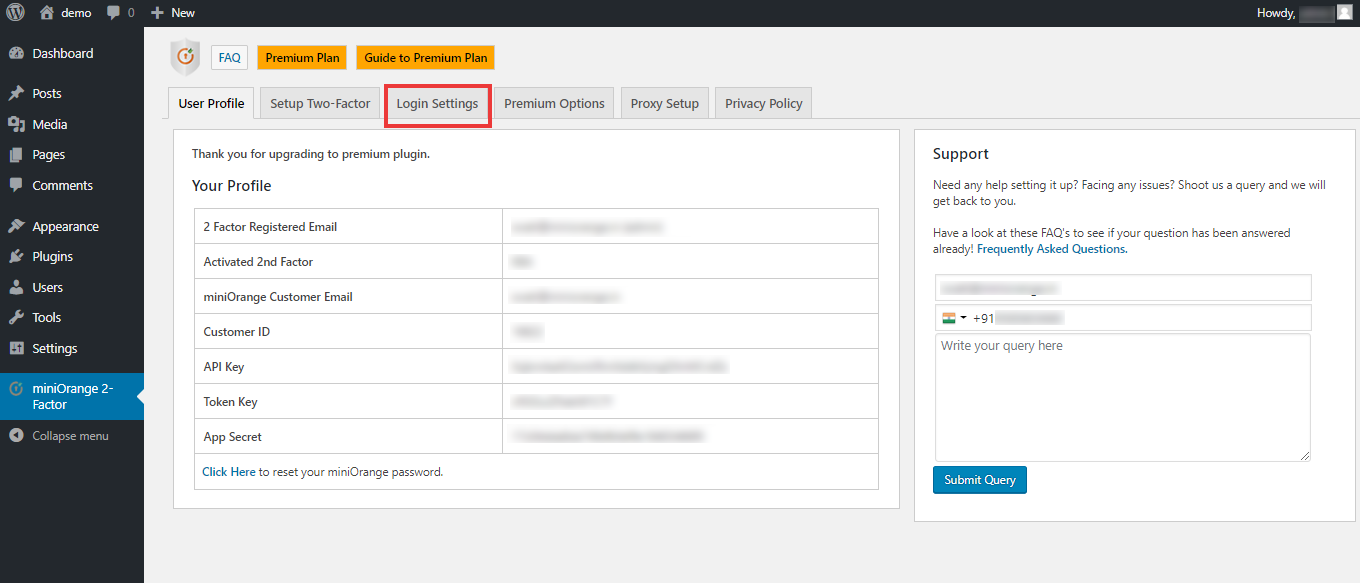 Now enable or disable the checkbox for particular Authentication Methods for users.
Example : In below image, I have disabled Phone Call Verification, Soft Token and QR Code Authentication     methods.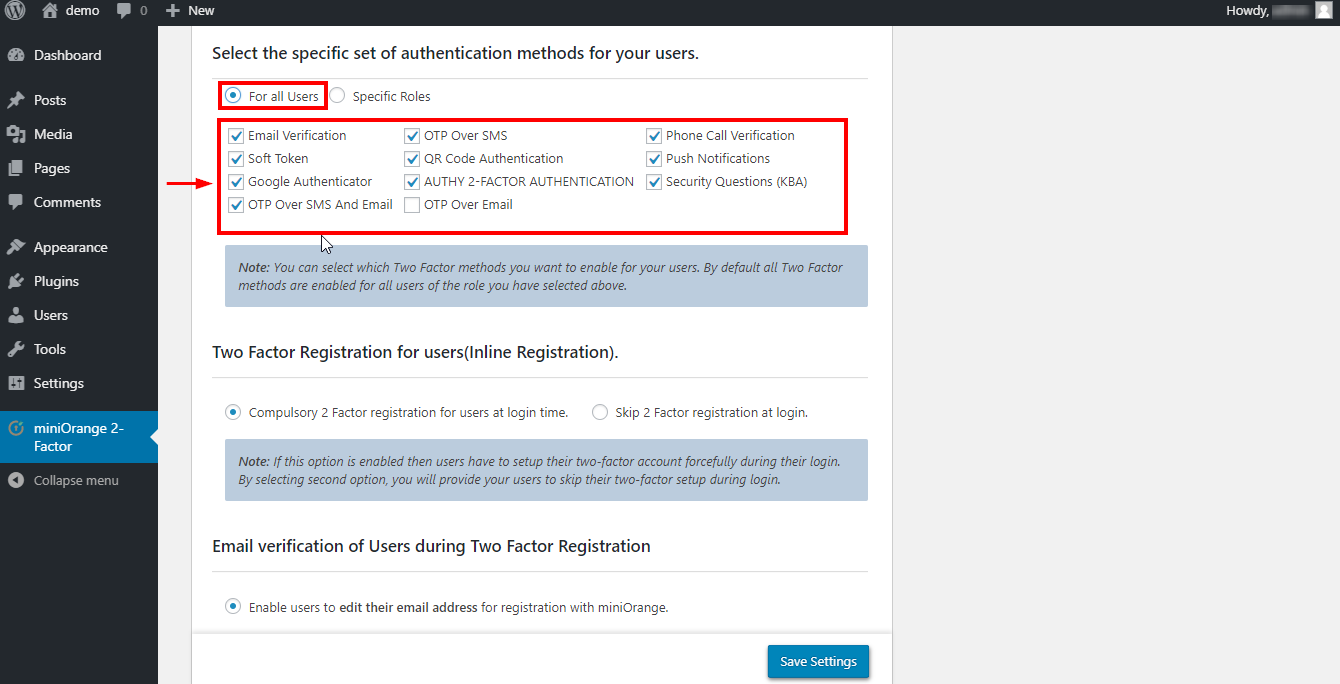 Click on Save Settings.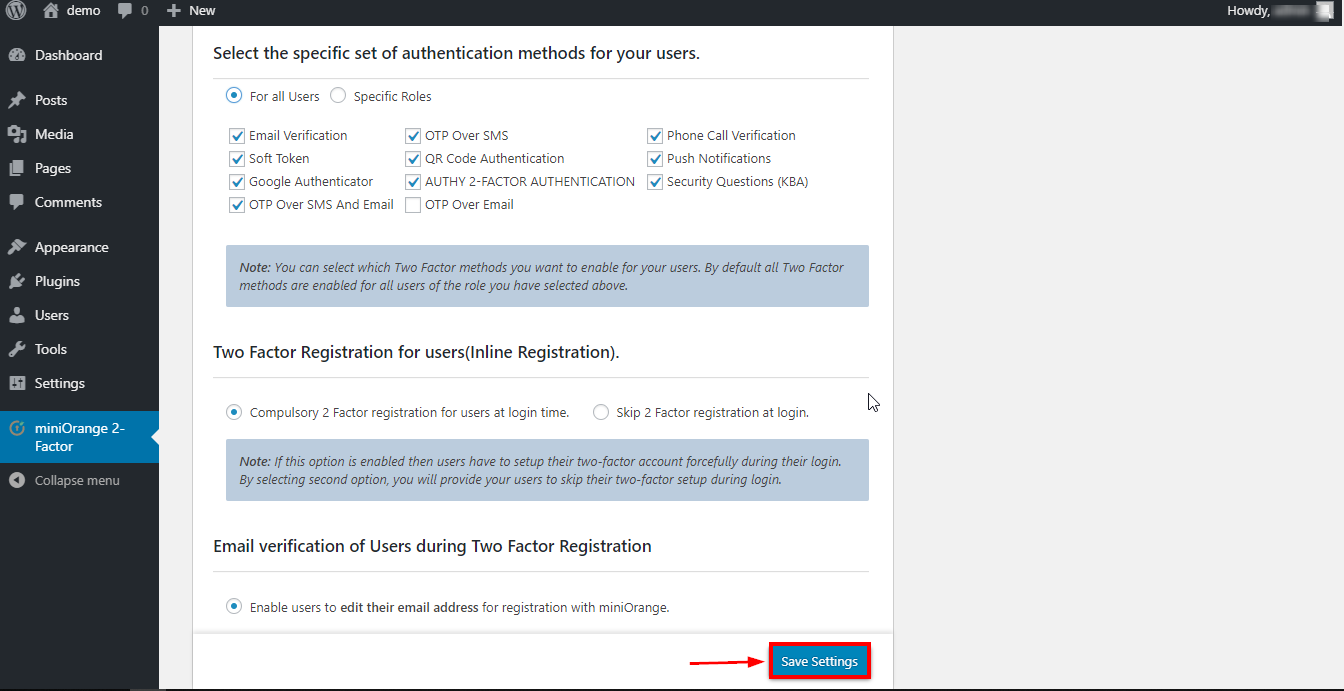 Whenever the user logs in to WordPress site, during inline registration, the user will not be able to see the     Authentication methods which was disabled by the Admin