I want to send Email notification to my users for setting up 2-factor, what I do?
You have to Activate miniorange 2-factor Premium Plugin.

 Go to the miniOrange 2-Factor tab Click on 
Premium Options
 tab.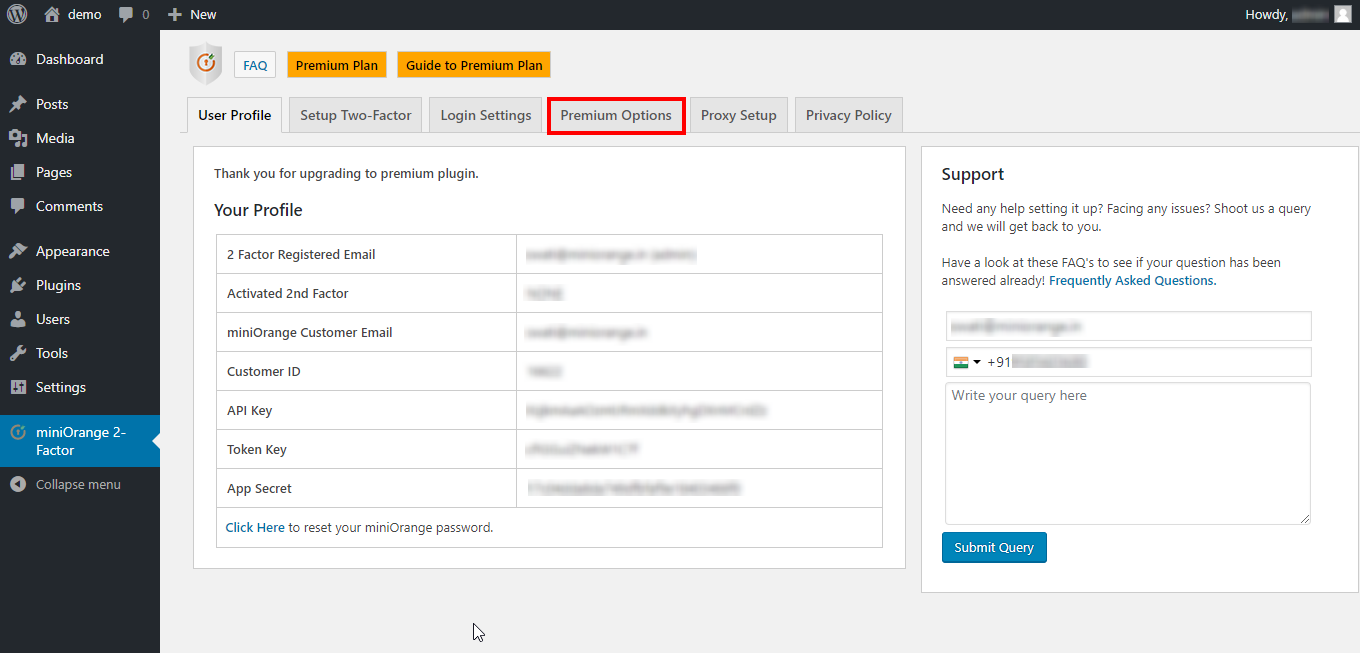 Now set the Custom message for your user and if you want to add url or images in the mail.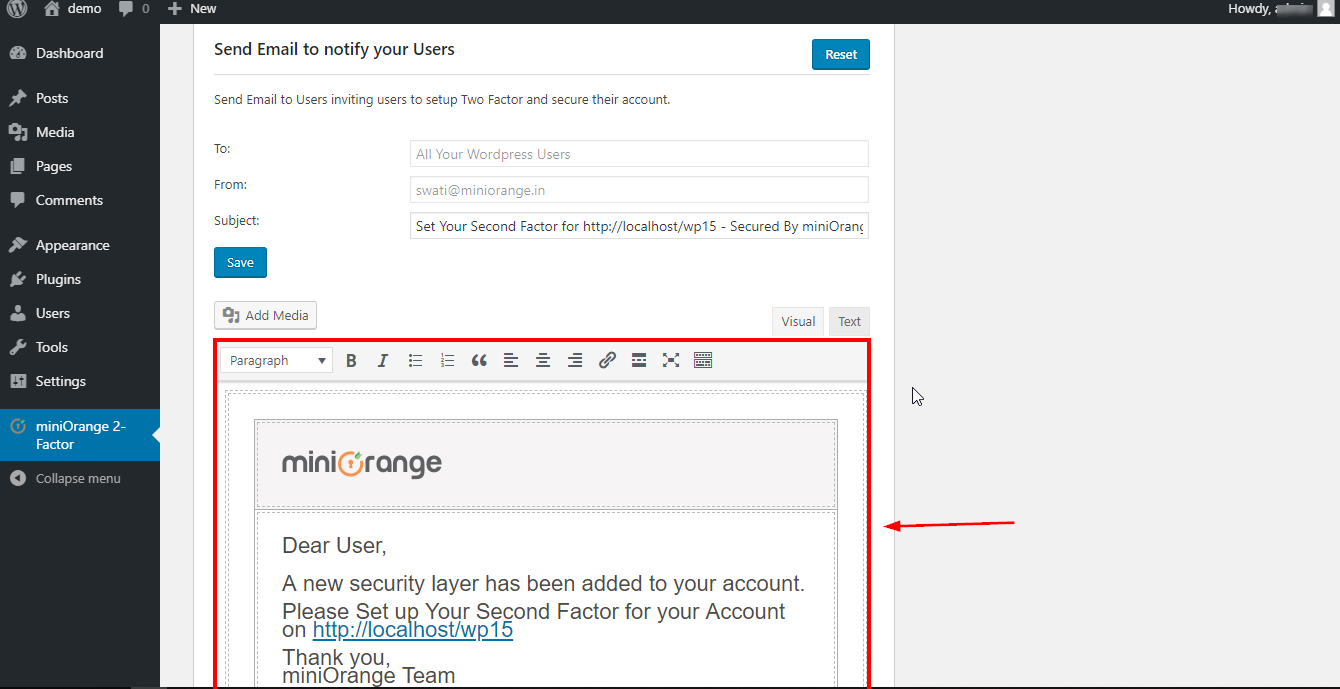 For Example:
In the below image the same template will go to all users of wordpress for setting 2-factor after clicking on Send Option.