OTP Verification plugin verifies Email Address/Mobile Number of users by sending verification code(OTP) during registration. It removes the possibility of a user registering with fake Email Address/Mobile Number. This plugin checks the existence of the Email Address/Mobile Number and the ability of a user to access that Email Address/Mobile Number.
Step 1: Download the OTP Verification module from https://www.drupal.org/project/otp_verification.
Step 2: Install the Drupal As Identity Provider module either by downloading the zip or from the URL of the package(tar/zip) and using the Install from URL under Install new module.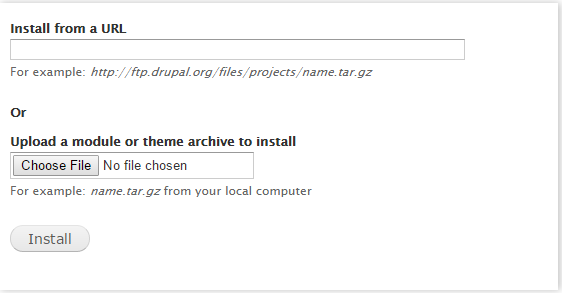 Step 3: Enable this module by checking the checkbox. Click on Save Configuration.

Step 4: Configure the module at admin/config/people/miniorange_otp.
Step 5: You will need to register an account with miniOrange. This is purely for the purpose of reaching out to customers who deploy the module on their Drupal websites.
Step 6: Go to your OAuth client application and configure it with above values.
miniOrange Authentication and Single Sign-on products have ready integrations with a number of leading providers, these ready solutions allow enterprises quickly increase the security of information and resources without worrying about time for initial set up or future upgrades.
Click here to see our step by step guide for Single Sign on.
Click here to see our step by step guide for Strong Authentication.
If you dont find what you are looking for, Please contact us at info@miniorange.com or call us at +1 978 658 9387 to find an answer to your question about Single Sign on or Strong Authentication.
---
Watch the videos to learn more
Watch Demo