Edugate is HEAnet's federated access service. Edugate's purpose is to eliminate the need for multiple user-names and passwords, which inconveniences users. Federated access means just a single set of credentials is required to log into a range of services. The single login aspect of Edugate grants secure and rapid access. Edugate is based on the SAML data format.
How Authentication from an Edugate site (IdP) Works
When authenticating against an identity provider (IdP), the following steps are taken:
The client (user) requests a page/resource from Joomla site.
Joomla redirects the authentication request to the Edugate site (IDP) by redirecting the client user there.
The Edugate contacts the client and presents a login page.
The client authenticates against the Edugate (IDP), then the Edugate (IDP) generates a SAML token and sends it back to the client, where it will be stored as a cookie.
The SAML token is sent to the Joomla Server by redirecting the user back to the Joomla.
After authentication, Joomla redirects the user to the page requested initially.
The user now requests the page requested initially.
Now that a security context exists, Joomla responds with the requested resource (page).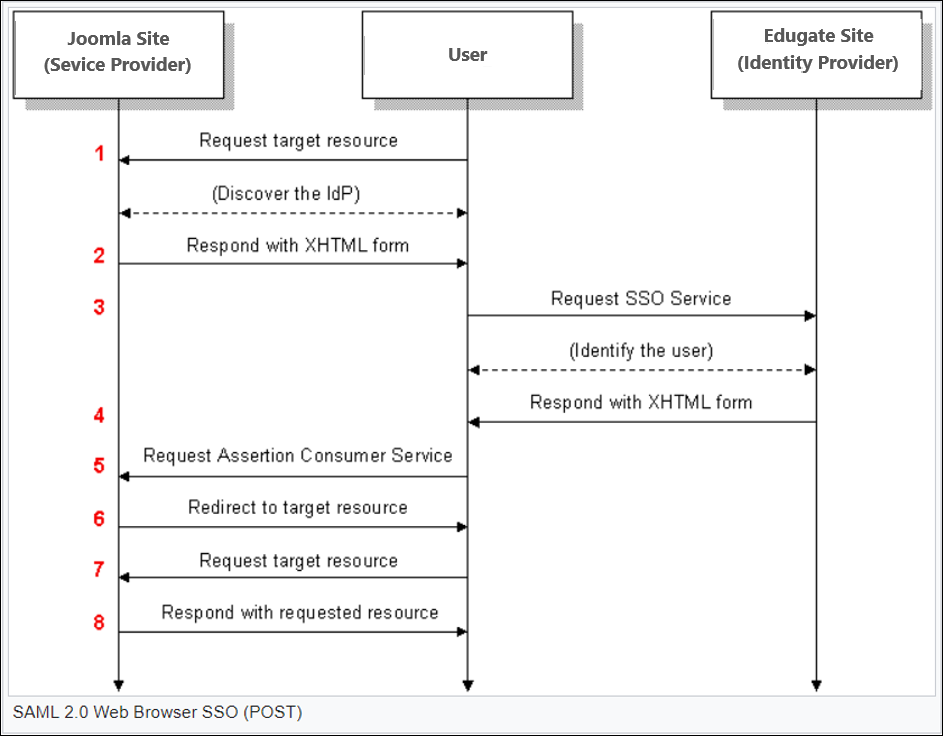 With miniOrange SAML SSO solution you can configure Edugate site (IDP) with the Joomla site (Service Provider). This allows the users to authenticate with Edugate based on their Email address. Get all your user details and choose to auto provision users if necessary all from a single installation of a miniOrange sso service.
Business Trial For Free
If you don't find what you are looking for, please contact us at info@miniorange.com or call us at +1 978 658 9387.
---
×