Step 1:
Click on Create API in the navigation bar of the plugin for creating new Custom endpoints / REST Routes.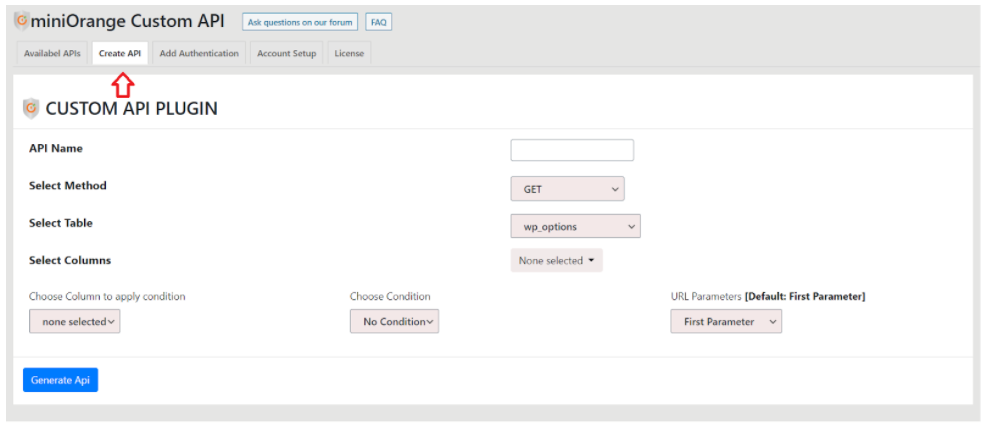 Step 2:
Configuring the Custom Endpoint:
Enter the name of API endpoint and choose the HTTP method as GET.
After that select the table from which you want to fetch data than select columns you want to fetch.
Choose appropriate conditions according to your requirements or you can opt for no condition as well.
In URL parameters dropdown select First parameter. After configuring click on Generate API button.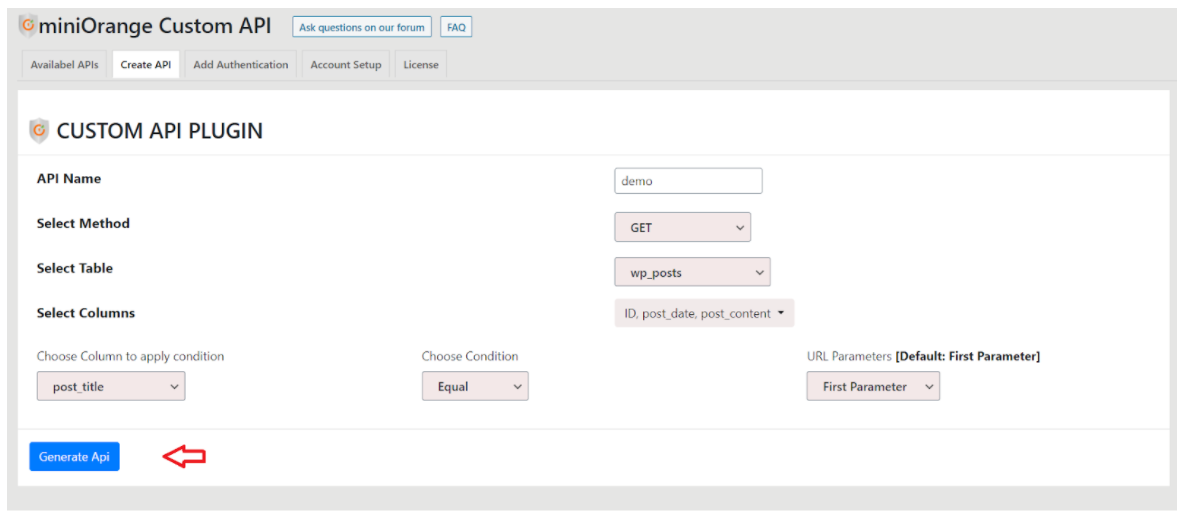 Step 3:
Preview configured Custom Endpoint / REST Route
After you click on generate API , you'll obtain your Custom API/endpoint as mentioned below.
Use this API on any platform according to your requirements.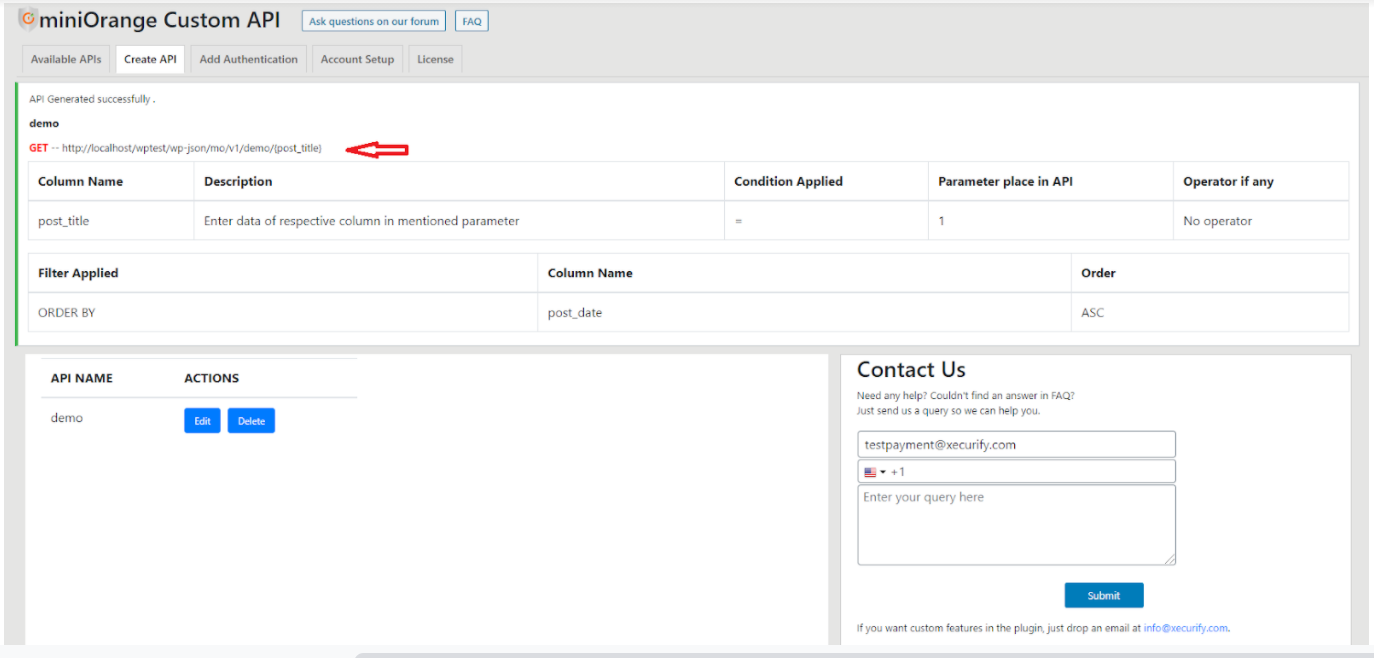 Step 4:
Custom API/endpoint response
You will receive an API response in JSON format as shown below.
For retrieving post with title "sample" , you can use following API -> http://localhost/wptest/wp-json/mo/v1/demo/sample where HTTP method will be GET.