Setup CA Identity Manager as Identity Provider
Follow the steps below to configure CA Identity Manager as an Identity Provider
Pre-requisite:
To configure CA Identity Manager, you need the metadata of the service provider. Go to the Add-on tab for SP Info and click on the link for metadata in Step 1. In the new tab, SP metadata is generated. Right-click it and choose Save As to save it as an XML on your system.
STEP 1. Login as Administrator
Log in to your CA Identity service portal with the administrator account. You're going to be sent to the launchpad.

Go to Apps and click on add an app.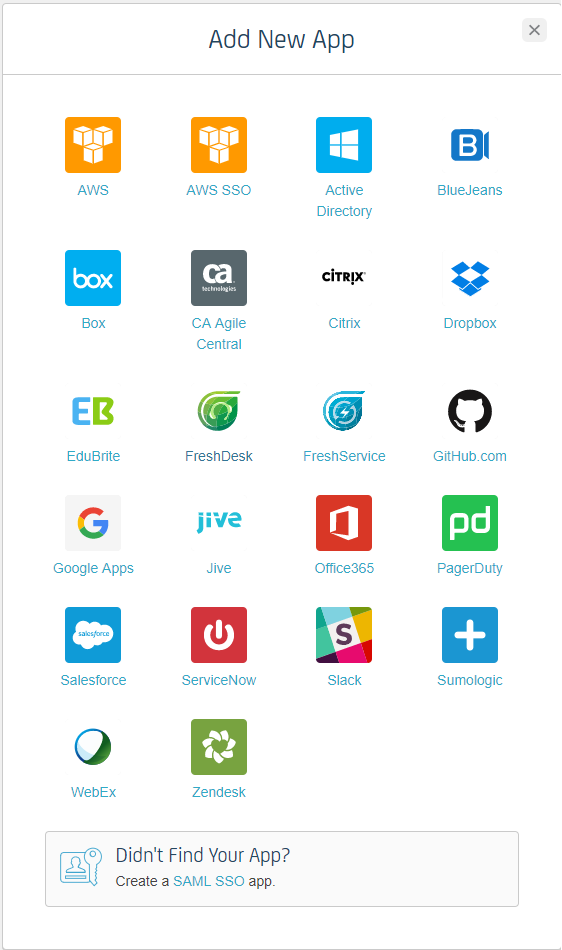 Scroll down in the Add App popup window and click Create a

SAML SSO

app
Fill out the information in each of the steps as given below.
STEP 2. Enable SSO for Your App Using SAML
In Display Name, enter the name of your app and click Continue.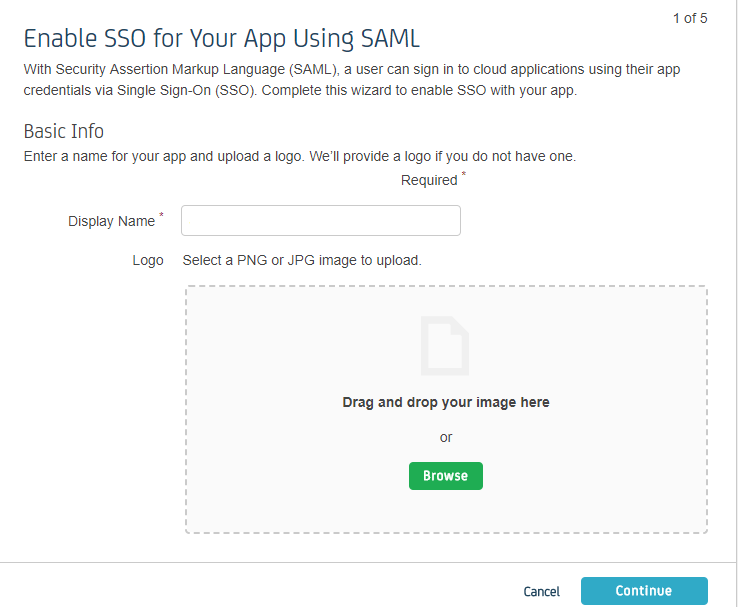 STEP 3. Identity Provider Information
Download IDP Metadata. This is necessary to configure the add-on later. Click on Continue.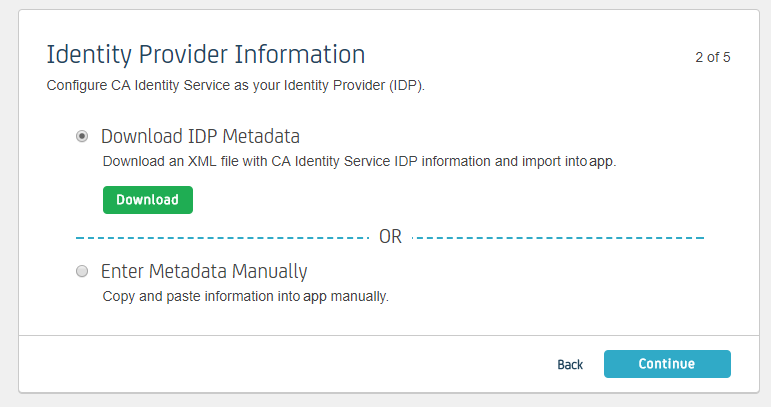 STEP 4. Service Provider Information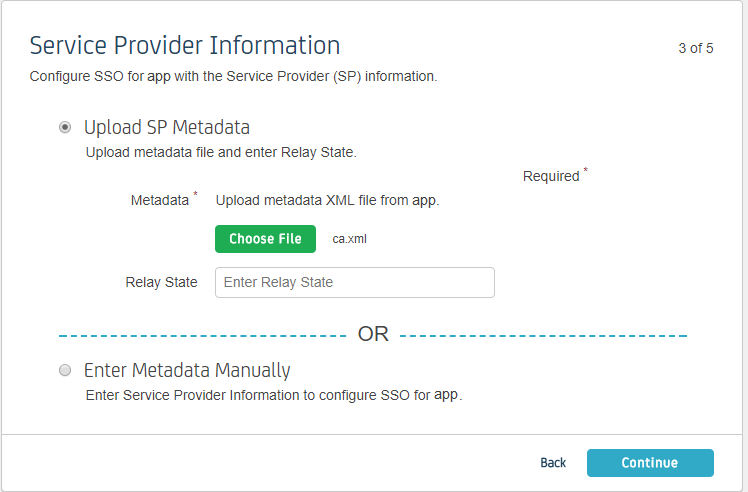 Upload SP metadata to Upload SP metadata and click Continue.
You can also manually enter data. The data can be found in the add- on's SP Info tab.


| | |
| --- | --- |
| Information to be entered in CA | Information to copy from the add-on |
| Assertion Consumer Service URL | ACS URL |
| Relay State | – |
| Entity ID | SP Entity ID |
| NameID Format | Email Address |
| Binding | POST |
| Requests Signed | Yes |
| Certificate | Download the certificate provided in SP Info tab and upload it here |
STEP 5. Attribute Mapping
Fill Attribute Mapping as per your requirement. Set Type against NameID to User Attribute and set Value as User Name or Primary Email. These attributes are used to create user in the SP.
Click on Continue and click Finish.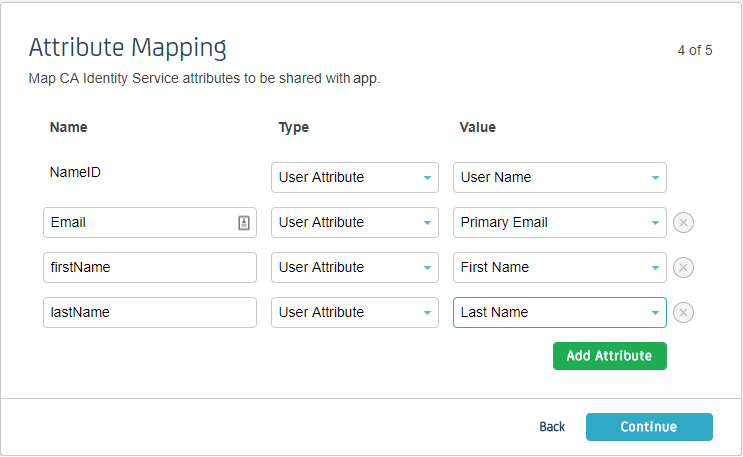 STEP 6. Create a Rule
You'll be redirected to app Dashboard. Go to Rules. A Rule defines who has the access to app. Click on add rule.
Enter the rule name. Click on Add Filter and select on which basis you want to assign app. You can select a department, type or title. You can add more filters according to your need. Click Continue.
Select the SP app you setup in Then they should have. Click Continue.
You can test the app by selecting a person from that department. Click Finish