1.

Auto Sync Data to 3rd Party Add-Ons Using SSO
Requirement
When a user performs SSO, data should be entered into a third-party add-ons table.
Solution
When performing single sign-on between IDP and the Joomla site. When a user is authenticated by an identity provider, the user login to Joomla. After authentication, the Identity Provider must send some type of data stored in the Identity Provider to a third-party application that is already integrated with Joomla. Obtaining information in the form of attributes sent by IDP to SP as Joomla. These attributes are then displayed on third-party applications or in articles.
Flow Diagram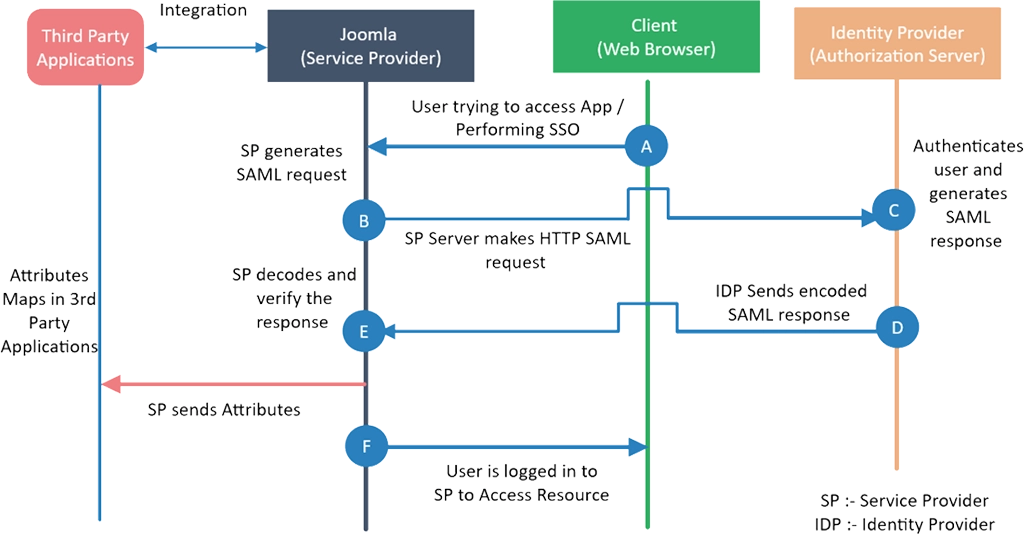 2.

Backend Login to Joomla using SSO
Requirement
A client wants to allow users with admin access to login to the backend of Joomla after performing SSO.
Solution
We provide backend login to following roles:-

1. Superuser/ Admin and their child groups
2. Manager and their child groups

If users with any of the above roles perform SSO, then they will be logged in and redirected to the Joomla backend. Else they will be logged in and redirected to Joomla frontend. While performing SSO, when we receive a SAML response from your IDP, our Joomla SAML SP plugin confirms the role of the user who is performing SSO.
Flow Diagram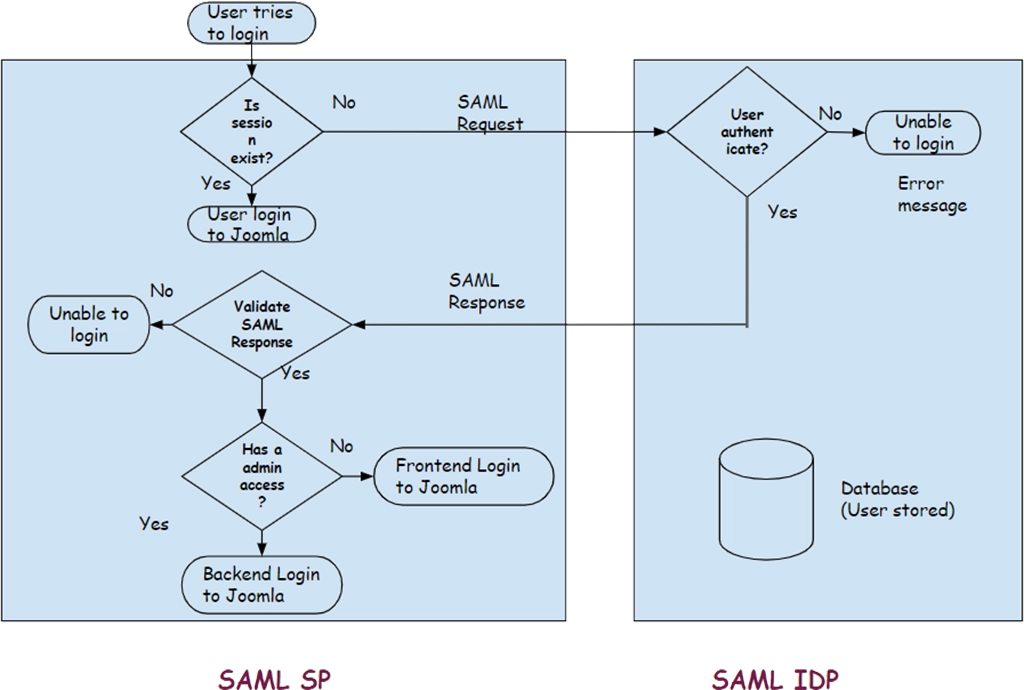 3.

Page Restriction Using SSO
Requirement
After performing SSO, the client wants to provide their user access to a particular page or all pages or any article or any resources. Additionally, the client wants to allow their users to access particular pages or all pages or articles or resources from specific IPs after SSO.
Solution
We have a solution Page restriction plugin which is used with Joomla SAML SP plugin. In which a user is automatically redirected to an Identity Provider for self-authentication whenever they try to access any restricted pages or articles (for example, the payment page). Users can access this restricted page after performing SSO.
Using the flowchart below, you can understand the use case briefly.
Flow Diagram