[smartslider3 slider=117]
Magento OAuth Single Sign-On (SSO) Extension allows Magento SSO using any OAuth/OpenID/JWT compliant Identity provider (IdP) like Azure AD, Azure B2C, Discord, WHMCS, AWS Cognito, Keycloak, Okta, Clever, Salesforce, WordPress and other IdPs. This extension uses the OAuth 2.0, OpenID Connect 1.0 support & JWT protocol to allow quick and secure login to your Magento site without having to remember a username and password.
Auto Create Users
Auto-create User in Magento after doing SSO with the user credentials if the user is not already present in Magento User list.
Attribute Mapping
User can map Username, FirstName, LastName, Email, Group Name and also map custom attribute as per requirement.
Group Mapping
User is assigned a specific Group in customers table after performing SSO (Single Sign On) on your magento site.
Role Mapping
User to set Magento roles based on groups/roles received in OAuth Provider response with configured mapping.
Admin SSO (Single Sign On)
Add Single Sign-On button to the backend login page (Admin login page) for Magento.
Login Button / Link
Allow users to log in using OAuth Providers by enabling the Login button / Link on your website.
Multiple Stores / Sites
Configuration of multiple stores / Sites to authenticate the different group of users with different stores/sites.
Support for Cloud, Open Source and Enterprise Edition
Supports Magento Cloud, Enterprise and OpenSource for Magento 2.3.X and 2.4.1, 2.4.2, 2.4.3 and 2.4.4 versions.
You can enable Single Sign-On in your Magento site using our OAuth Authentication / OpenID Connect Single Sign-On (SSO) plugin and connect it to any Oauth Provider. See our integration guides with the most popular Oauth Provider.
Easy Configuration
Login to your Magento site using OAuth 2.0 compliant Providers easily Configure by just providing Client ID, Client Secret.
Customization
Need a custom feature and cannot find? No worries, we can add custom feature in module for you depending upon requirement.
Automatic User Registration
Automatic user registration after login if the user is not already
registered with your site.
Multiple Grant Types Supported

Multiple OAuth flows supported based on grant type used to authenticate the user.
OAuth Provider Configuration
Guides
Step-by-step guides for configuring the OAuth and OpenID Providers.
Active Support

Just drop an email and we will reach out to you via Emails, calls, or screenshare sessions.
Other Grant Types We Support
Resource owner credentials grant(Password grant)
Plans For Everyone
Licenses are perpetual and includes 12 months of free maintenance (version updates). You can renew maintenance after 12 months at 50% of the current license cost.
* Cost applicable for one instance only. Licenses are perpetual and the Support Plan includes 12 months of maintenance (support and version updates). You can renew maintenance after 12 months at 50% of the current license cost.

** Multiple Sites Supported
There is an additional cost for the sites if the number of sites is more than 2.

Multiple OAuth Server / Provider Support
We can configure multiple OAuth Server / Providers with our miniOrange cloud. Contact us at magentosupport@xecurify.com for more info.
Note : miniOrange does not store or transfer any data which is coming from the Identity Provider to the Magento. All the data remains within your premises / server. We do not provide the developer license for our paid plugins and the source code is protected. It is strictly prohibited to make any changes in the code without having written permission from miniOrange.
***
End to End Identity Provider Configuration
We will setup a conference call / GotoMeeting and do End to End configuration for your OAuth Provider as well as plugin. We provide services to do the configuration on behalf. (Extra charges applicable at $60/hr).
Return Policy -
At miniOrange, we want to ensure you are 100% happy with your purchase. If the plugin you purchased is not working as advertised and you've attempted to resolve any issues with our support team, which couldn't get resolved, we will refund the whole amount given that you have a raised a refund request within the first 10 days of the purchase. Please email us at magentosupport@xecurify.com for any queries regarding the return policy.
Book Demo or Send us a Query
Get demo of all premium features before purchasing the license.
Try out all the free features of the extension.
24*7 support to help you with the setup via mail and zoom call.
Get Full-featured Demo or Send us a Query
Thank you for your response. We will get back to you soon.
Something went wrong. Please submit your query again
Credit cards (American Express, Discover, MasterCard, and Visa) - If the payment is made through Credit Card/International Debit Card, the license will be created automatically once the payment is completed.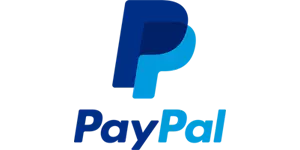 Please contact us here or drop an email at magentosupport@xecurify.com for more information