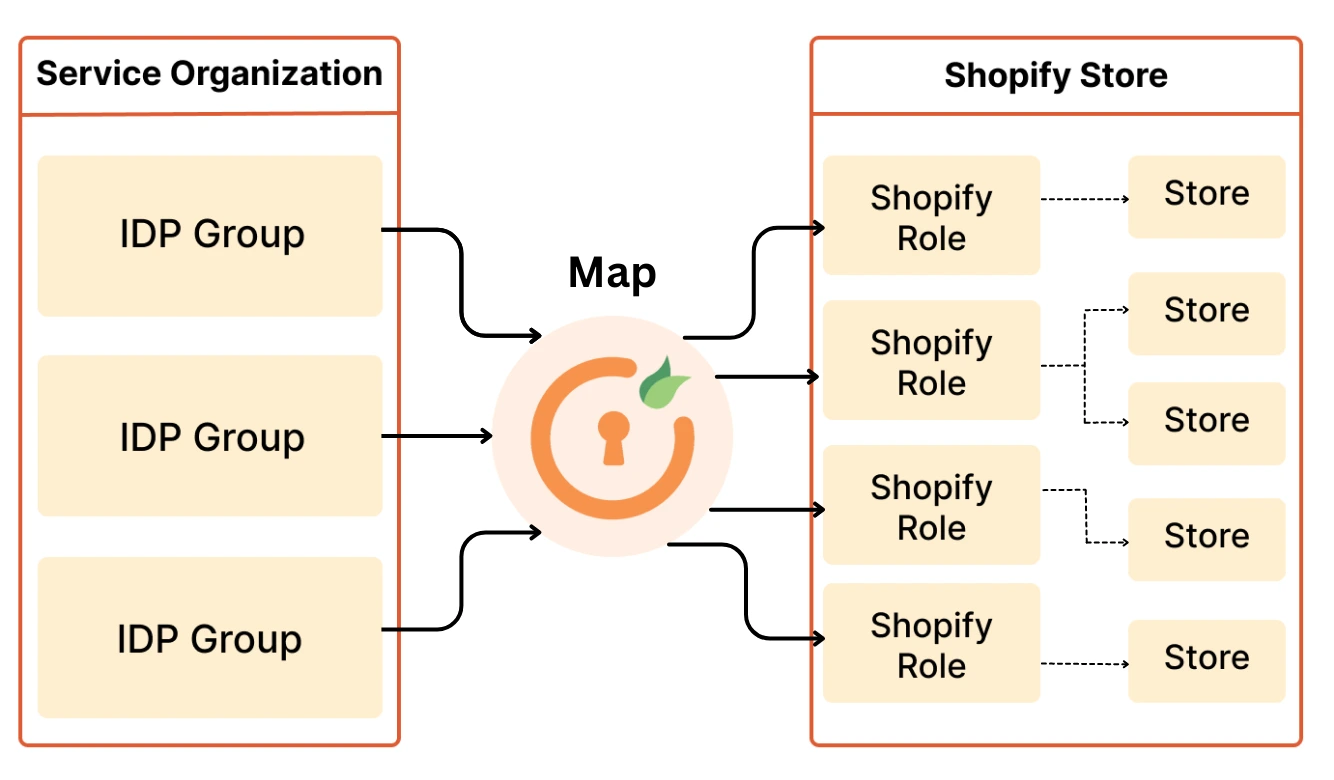 How to sync inventory between shopify stores
Get two-way real-time sync with the miniOrange Shopify SCIM app and allow provisioning/deprovisioning of users, products, orders, and much more. In Shopify it is mentioned that using SCIM you can integrate Shopify with Okta, Azure, and OneLogin. Using Webhooks, APIs, or SCIM protocols, the Shopify SCIM app can sync with any IDP. You can also utilize the miniOrnage Shopify SCIM app to establish user groups, push/delete them all at once, and assign any roles to these groups of users.
For example: Assume you run a service-based business. In the organisation, you have various IDP groups. Your company manages Shopify stores for your customers. You have various IDP groups to manage various Shopify stores. You should now map IDP groups to roles in the Shopify store so that you can control which IDP groups have access to which stores. You can do this with the miniOrange Shopify SCIM application.